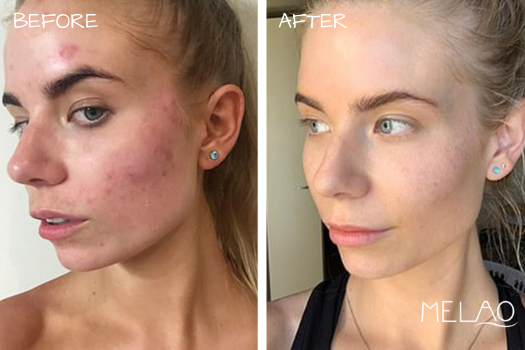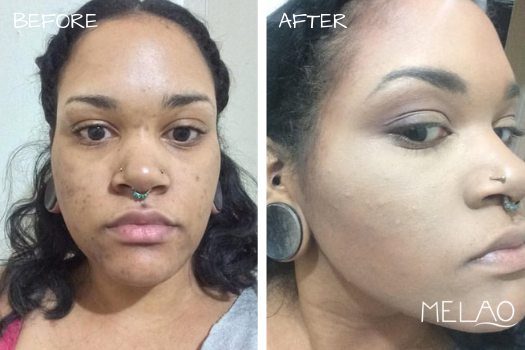 Skin Healing Formula
The Melao Pink Clay Mask includes Bentonite Clay, a healing clay with a high concentration of minerals. This heals your skin from all the damage and chemicals it comes in contact with. This clay also helps get oxygen to cells as it pulls excess hydrogen from the skin and speeds up healing of pimples and acne.
DETOX Away
Take nasties on your skin away with the Melao Pink Clay Mask. This mask absorbs and removes toxins, heavy metals, impurities, and chemicals from your skin. At the same time, it releases its minerals for the body to use.
Pore Solution
Bid your black heads, white heads, and sebum build up, goodbye! Finally, having smooth & clear pores is possible. Use the Melao Pink Clay Mask 2 to 3 times per week and experience a pore solution like never before.
Gentle & Safe
We stand behind our formula in making your skin look and feel better. No skin is the same and so we made a mask that is gentle and safe for any skin type. The main ingredient of the Melao Pink Clay Mask is Kaolin Clay. Unlike other clays, this doesn't dry out the skin. And thus, better suited for dry, sensitive, and mature skin types.
Step 1: Apply evenly to cleansed skin using the applicator brush provided in the kit.
Step 2: Wait 10 minutes to let the mask dry completely.
Step 3: Gently rinse with lukewarm water.
Step 4: Pat dry using a soft clean towel.
**It's normal to feel a slight tingle sensation. It just means that the ingredients are working to tackle the impurities on your skin while you relax.
**Use 2-3 times a week if you have oily to combination skin, or 1-2 times weekly if you have dry or sensitive skin.
OUR 4-IN-1 MIRACLE MASK
Our Melao Pink Clay Mask has all of its ingredients derived from the Amazon rainforest, or surrounding areas of South America that detoxifies, cleanses, heals, and rejuvenates skin.*
DETOXIFY + CLEANSE
Bentonite Clay & Rose Extracts are present in the Melao Pink Clay Mask. Rose extract works as a gentle antiseptic and astringent, it can help cleanse the skin and prevent blemishes. It helps minimize redness and soothe irritation too. On the other hand, Bentonite Clay absorbs and pulls away all the toxins, impurities, and chemicals from your skin.*
HEAL
Aloe & Sunflower Seed Oil work hand-in-hand to heal skin from damage. Sunflower seed oil is rich in nutrients and antioxidants and is effective for combatting skincare issues like acne, inflammation, general redness and irritation of the skin. While Aloe treats burns, acne, and dry, patchy skin.*
REJUVENATE
Kaolin Clay, unlike other clays, doesn't make your skin dry. It is gentle on your skin and makes it soft and healthy. Hence, Kaolin clay is suited for people with dry, sensitive, and mature skin. It removes excess sebum from your face and clears the pores, but without stripping your skin of its natural oils. #GoTeam*
BRIGHTEN
Kakadu Plum is the world's richest source of Vitamin C - mic drop! This superstar combo work together to tackle pigmentation clusters, leaving your skin clear, glowing and selfie-ready.*