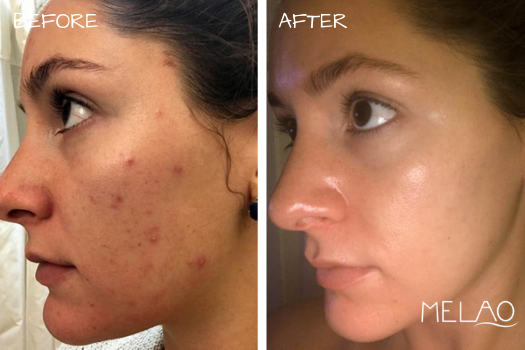 Step 1. Wash your face.
Step 2. Apply Pink Clay Mask, Leave on for at least 10 mins.
Step 3. Use a damp towel to wipe off mask.
Step 4. Apply serum.
You're all done! It's time to glow.
POWERFUL INGREDIENTS FOR INSTANT RESULTS
Reduce Redness & Evens Skin Tone
Acerola cherry is rich in Vitamin C.
It increases collagen production.
Your redness will disappear and your skin will clear up.
Acne scars will fade due to the increase in collagen.
Clear Your Skin Fast
Aloe Vera has a high vitamin E content.
It heals the current acne infected and damaged skin.
Clear your skin fast of current acne.
Attack Acne Caused By Bacteria
Jojoba oil has strong anti-bacterial properties.
It fights off the bacteria which is causing your acne.
Your skin will not produce more acne.
Clear Blocked Pores & Dead Skin Cells
Hyaluronic Acid helps your skin retain moisture.
Increases cell turnover clearing out dirt and dead skin.
Clean, hydrated skin keeps out irritants and bacteria.
Stops you from getting breakouts.